D-Agree:functions
AI follows your opinion
AI will facilitate your discussion in real-time. It will support effective opinion exchanges with your colleagues.
Navigating consensus building by "expanding" and "deepening" opinions.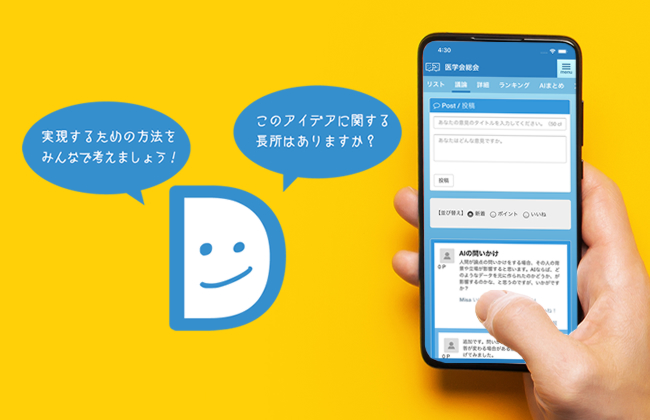 Visualization of interactions
AI visualizes the exchange of opinions in real time.
Even if you join in discussion from the middle you can easily understand all past interactions.
No more worries about recording and sharing.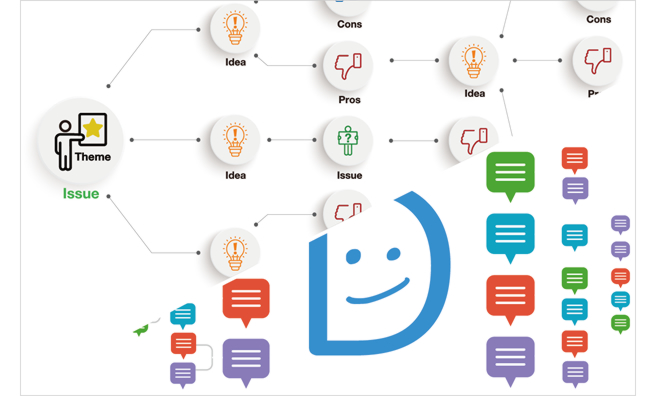 Ranking function
D-Agree ranks participants by number of remarks and points they earn.
You can find people who have had positive influences on others.
We will realize a fair evaluation of meeting participants.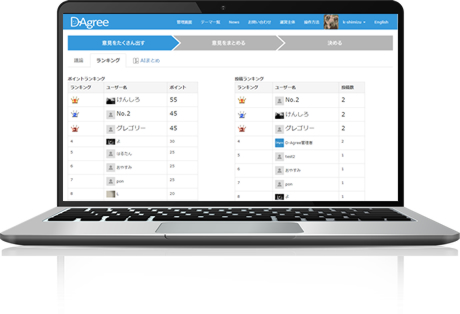 Voting function (New Function!)
Election with D-Agree.
Opinions by you and other candidates are discussed by a number of participants before they vote for or against them. Discussion and voting realize a consensus.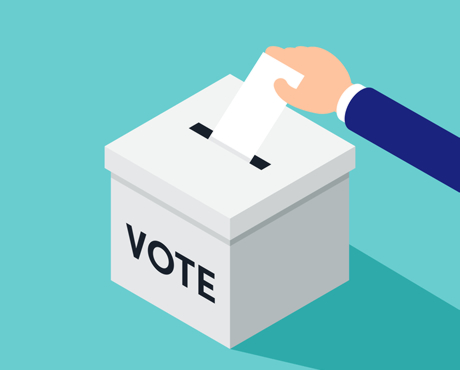 Posting function
| Function | Description |
| --- | --- |
| Posting function | You can post your opinion on a theme. You can also post image and other files. |
| Reply function | You can reply to a posted opinion. |
| Like function | You can "like" a posted opinion. |
| Sharing on Facebook | You can share your opinion on your Facebook timeline |
| Sharing on Twitter | You can share your opinions on Twitter with your followers |
Utility function
| Function | Description |
| --- | --- |
| Featured threads | Actively discussed threads are picked up as Featured Threads |
| Discussion points | Posting, replying, and agreeing to your discussion will be converted into points |
| Ranking | Participants are ranked by their discussion points and by the number of their posts. |
| AI summary | AI classifies and visualizes the content of discussions in real time |